Clients in the News: Martin's Famous Pastry Shoppe is a global bread and roll manufacturer headquartered in Chambersburg, Pa. From humble beginnings in a 1950s family garage turned bakery, the company's products are now sold through grocery stores, big box stores, restaurants and institutions in 16 countries. After installing a robotic materials handling solution, the company improved virtually...
Keep Reading
Clients in the News: In order to mitigate recalls and ensure product quality, food manufacturers and distributors are turning to automation. A warehouse execution system (WES) utilizing an automated storage and retrieval system (AS/RS) is one of the chief technologies making waves in efforts to reduce, if not prevent, recalls, through sophisticated track-and-trace capabilities. Further, integrating a WES...
Keep Reading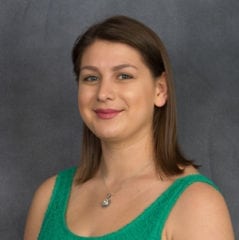 FREDERICK, Md. – Jan. 2, 2018 – DPR Group, Inc., a full-service integrated public relations and marketing agency that specializes in representing B2B technology companies, announces the promotion of Claire Kelly to account executive. In this position, Kelly will manage the public relations and marketing activities for DPR Group's high-tech clients in industries spanning software...
Keep Reading