Clients in the News: Taking your business global is one of the biggest challenges retailers face in this challenging economic climate. The answer? Don't force it, said Uwe Bald, vice president of international business at the Hamburg, Germany-based Hermes NexTec. Read more:
Keep Reading
Clients in the News: GSI Technologies, LLC is an intelligent printing partner for industrial graphic products and printed electronics. While one side of the business focuses on pressure sensitive labels, aluminum nameplates and polycarbonate panels for all sorts of manufacturing industries, the other side makes the company a leading provider of medical diagnostic electrodes and EL lamps....
Keep Reading
Clients in the News: Shopping for fashion is unlike shopping for any other product. It is an emotional and social experience. Fashion is subjective to each person's unique tastes, body measurements and habits. Clothes are a means of expression, revealing how people perceive themselves and affecting how others perceive them. Brands create an emotional in-store experience...
Keep Reading
Clients in the News: When it comes to international e-commerce, consumer trust is all-important. The ability to return products to a location in the e-shopper's country—or have free international returns—is a key element in creating trust, as it offers e-shoppers peace of mind when making purchases. They do not have to worry if the product does...
Keep Reading
Clients in the News: 4Sight Technologies, an enterprise software tech firm that recently moved to Boston from Silicon Valley, is eyeing two acquisitions and released a new product Thursday. The company moved its headquarters from Silicon Valley to Boston in 2012 and now employs about 100 throughout the Boston area, with 200 other employees worldwide. Read...
Keep Reading
Clients in the News: Sazerac Co., which manufactures a spate of well-known spirits including the elusive Pappy Van Winkle and Eagle Rare 17 year-old bourbon, is increasing the capacity of its Kentucky warehouses by up to 55% and giving automation a shot. The new technology will make it easier to store and retrieve inventory and increase...
Keep Reading
Clients in the News: Internationalizing is a daunting task for a brand looking to expand beyond its domestic territory. Partnering with a local company eases the process of entering a new market and conducting daily operations once established. Regardless of past reputation and assets, multimillion dollar mistakes and losses can occur without a strong local...
Keep Reading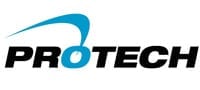 Germantown, Md.  – August 7, 2012 – DPR Group, Inc., a full-service public relations and marketing agency serving a broad range of technology companies, announced today that Protech Associates, Inc. (Protech), the world's first and leading provider of cloud-based association management software (AMS) powered by Microsoft Dynamics® CRM, has selected the firm to provide strategic public relations and marketing services....
Keep Reading