Protech Associates Selects DPR Group for Strategic Public Relations and Marketing
Germantown, Md.  – August 7, 2012 – DPR Group, Inc., a full-service public relations and marketing agency serving a broad range of technology companies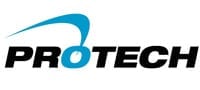 , announced today that Protech Associates, Inc. (Protech), the world's first and leading provider of cloud-based association management software (AMS) powered by Microsoft Dynamics® CRM, has selected the firm to provide strategic public relations and marketing services.
"Protech's priority and mission is to deliver exceptional experiences to our customers and their members through our cloud-based solutions and we believe DPR Group is the best firm to help us spread this message," said Brian Bruffey, CEO, Protech. "With DPR Group's extensive experience representing software companies, we are confident that this partnership will help us to achieve increased brand recognition and product awareness through a steady stream of positive news within our key target markets."
Protech Cloud Business Solutions is a collection of on-demand, enterprise class member management software tools powered by Microsoft Dynamics CRM. The cloud-based solution is personalized specifically for the needs of the association industry, enabling association leaders to better facilitate their members' needs. With over 25 years of deep industry experience and extensive technical expertise, Columbia, Md.-based Protech has established itself as the leading AMS provider with a passion for helping associations deliver exceptional member experiences.
Dan Demaree, president and CEO, DPR Group, said, "DPR Group welcomes Protech Associates to our expanding client base. We intend to implement a successful and dynamic public relations and marketing plan that will amplify Protech's presence as a leader in the association management software space, while maintaining their emphasis on customer satisfaction and support."