Cetrom: Advocating the Cloud to Elevate Brand Awareness and Secure a Pioneer's Legacy
OVERVIEW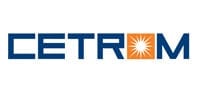 Founded in 2001, Cetrom Information Technology, Inc. (Cetrom) is a leading provider of comprehensive, cloud solutions for small-to-medium sized businesses (SMBs), including accounting and CPA firms, associations and nonprofits, travel management companies, and other organizations. A widely recognized pioneer within the cloud computing sphere, Cetrom provides an all-in-one technology solution that boasts an unmatched zero-downtime record and ensures clients can access data and applications via the cloud – anytime, anywhere, anyhow.
CHALLENGE
Vienna, Virginia-based Cetrom had been in business for over a decade, but didn't have the necessary resources to fully execute strategic marketing initiatives. Consequently, the cloud pioneer delivered innovative solutions with exemplary success, but remained relatively unknown both to the tech industry and its own target audiences. Company executives wanted to elevate awareness of Cetrom's brand and differentiate the company to potential clients as a true cloud trailblazer amid a horde of pretenders and copycats.
Key Goals
Strengthen and expand the Cetrom brand as an industry leading cloud computing provider.
Publicly differentiate Cetrom as a cloud pioneer.
Refine Cetrom's messaging to carefully target its key audiences and personas.
Position executives as cloud experts in top technology, business and trade press.
Develop and implement effective PR and marketing programs that complement and support Cetrom's sales efforts and help generate more qualified leads.
EXECUTION
Cetrom partnered with DPR Group, a high-tech B2B public relations and marketing firm, to refine and expand its messaging across local and national channels, showcase its unique services, and protect the intricacies of its competitive advantage.
There was a lot of confusion in the marketplace among SMBs—few truly understood what the cloud was and many didn't trust the off-site nature of the solution. To help educate Cetrom's potential customers on the benefits of a cloud computing solution, DPR Group recommended a complete company rebrand and worked with its partner, Wood Street, to develop a new website with a carefully planned buyer's journey that would easily qualify visitors as influencers or decision makers based on the actions they took on the site.
DPR Group also helped build credibility for Cetrom through a purposeful public relations endeavor and secured high-profile coverage with key technology outlets like TechTarget, Software Magazine, InfoWorld, Network Computing, Inc. Magazine and SC Magazine. Cetrom was also included in a research report for Blue Ridge Research and in local coverage of technology topics by Virginia Business magazine, the Fairfax County e-bird, Washington Business Journal and The Washington Post's Capital Business.
To establish Cetrom's executives as thought leaders – particularly in the areas of cloud computing and cybersecurity – DPR Group placed a series of "ghostwritten" articles by the executives in Cloud Computing Magazine, InformationWeek, AccountingWeb, CPA Practice Advisor, Accounting Today, Footnote, Channel Insider and The Company Dime LinkedIn, among others. The CEO was also profiled on the Price of Business radio show and in the Bizsmarts "How I…" section of the Washington Business Journal.
A steady stream of company news kept the industry and Cetrom's base of potential customers informed about the company's triumphs, including a mounting list of new clients, the company's profit reinvestment initiatives, and numerous awards for technical quality, customer service and workplace excellence.
A five-star rating from CPA Practice Advisor
K2 Enterprises Top Hosting Provider
Washington Smart CEO 2017 Future 50
Redmond Channel Partner's RCP 200
Talkin' Cloud 100
Virginia's Fantastic 50
MSPmentor 250 and 501
CRN's Tech Elite, MSP500 Pioneer, MSP500 Hosting 100, Next-Gen 250
TMC's Cloud Computing Excellence Award
AWE Seal of Approval
Washington Business Journal's Best Places to Work
Just one year into the relationship, DPR Group put our money where our messaging is and hired Cetrom to migrate our own data to the cloud and employ a custom, hybrid cloud computing solution. The experience was far superior to previous providers, so DPR Group offered our first-hand experience as a case study to promote the company's corporate advocacy mission and extol the benefits of working in the cloud. The story, "Why Move to Cloud Computing," was published on SmallBusinessComputing.com and to this day generates follow up media stories, including one from Forbes.
DPR Group Achievements
Rebranded the company website to speak to two key audiences and better qualify site visitors.
Elevated brand awareness through extensive media coverage in technology, trade, business and vertical publications.
Secured high-profile recognition for Cetrom through numerous awards and prestigious rankings.
Created customer case studies for the sales team to uses as references when negotiating with new prospects.
PERFORMANCE REVIEW
"DPR Group's extensive knowledge and experience in PR and marketing have elevated the Cetrom brand, increased awareness of our services across the industry, and secured numerous award wins and media placements. We value the partnership that has developed and DPR's contribution to our overall success."
– Christopher Stark, Founder, President and CEO, Cetrom